Eye Centre
Shankar Netrika is an eye clinic with operating facilities in Mumbai, near Lalbaug. We offer a wide range of services for eye problems.
I am Dr. Navin K. Gupta,  a medical doctor trained in ophthalmology. I am thankful for your visit to the website for my Eye Hospital at Parel, Mumbai.
I believe in efficiency and I assure you, I will keep your waiting time to a minimum. 
I believe that I can give you satisfaction and value for your money.
My rates are open and transparent and you as a customer will be entitled for fair treatment.  
Timings:
Morning : 8.30 am to 11.00 am
Evening :  4 pm to 7.00 pm
Mobile:  9920044620
Address – G.D. Ambekar Marg, Kalachowky, Above Aryan hospital, Mumbai-33.
Closest Stations – Cotton Green (Harbour Line)
Landmarks are :
Girnar Tower
Kalachowky Post Office
Ambewadi
Lalbaug Ka Raja
Landline: 022-24702640
Email: navinovich2000@yahoo.com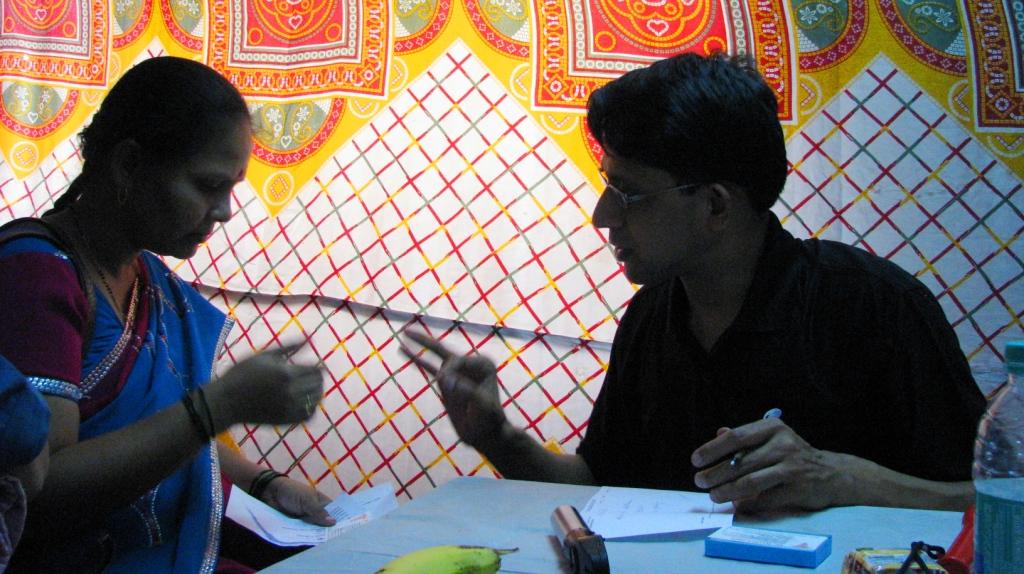 Consulting a patient at a local camp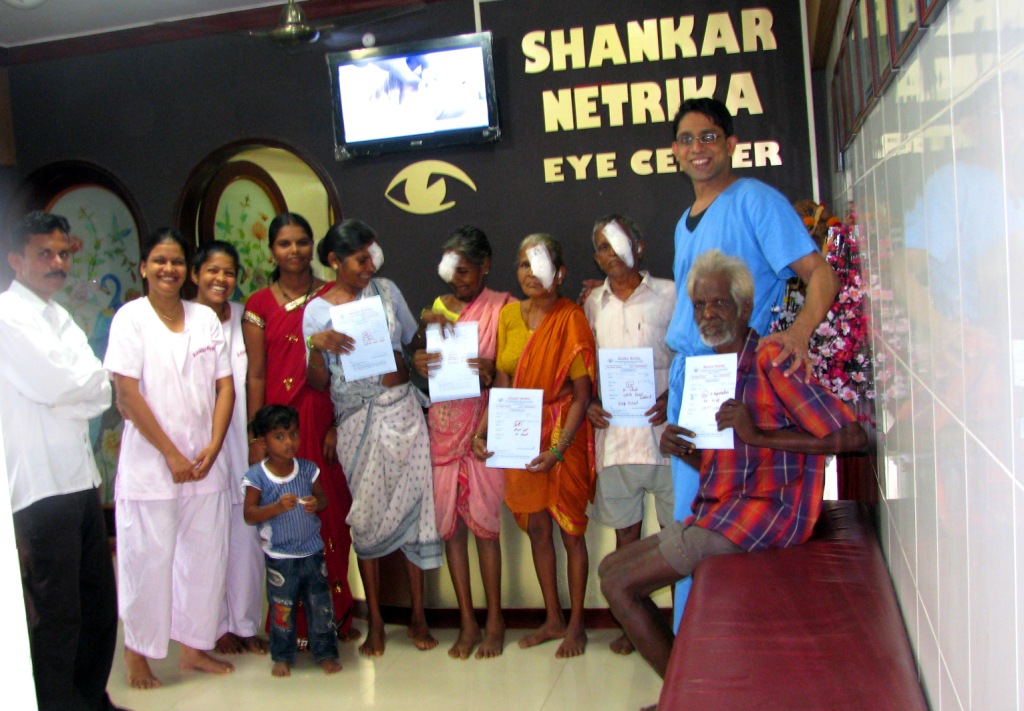 I find my greatest happiness and fulfillment of purpose in life after my stressful high-volume surgery day