Services
OUR CLINICAL SERVICES : WHAT WE DO
Cataract extraction and intraocular lens implantation is the most common operation performed in Mumbai Eye Clinic.
If you have medical insurance, you will not be paying any surgical fee.
You will be charged only for the OPD consultation at Mumbai Eye Hospital.
Cataract surgeries, in general,is one of the most successful surgeries of the world. Almost 98% of the patients attain a visual acuity of 6/12 or better. This is the accepted visual requirement for driving. Our visual success rate are comparable to those in the US , the UK and Singapore.
| | |
| --- | --- |
| | Another important yardstick of success in cataract surgery is the rate of endophthalmitis. It is a potentially blinding microbial infectionof the eye.We take great pains to reduce and eliminate the risks of endophthalmitis. As a result, our cataract operations enjoy a very low rate of post-operative endophthalmitis.In year 2011, our endophthalmitis rate was ZERO%. |
The cataract surgery is performed as a day/ambulatory procedure.  You reach our center by 8 am and leave by 9 am. We try to keep only 2 or 3 surgeries per day so as not to overload the eye doctor.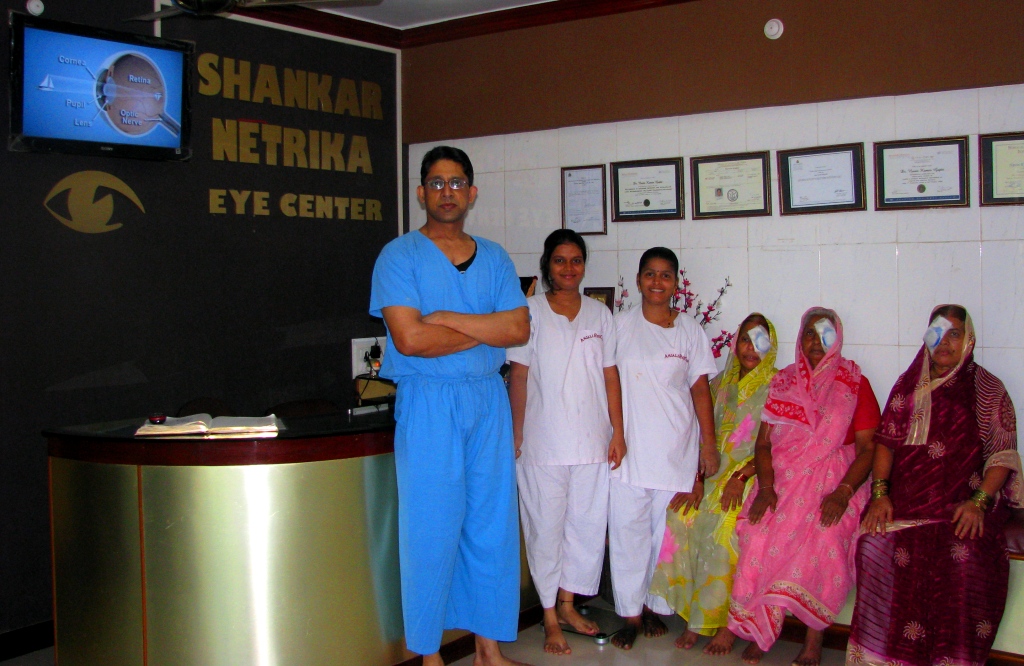 Mumbai eye doctors perform vast majority of cataract surgeries using phacoemulsification technology. These cases are performed under operating microscopes using sophisticated machines and instruments, under local or topical anaesthesia. In phacoemulsification, wound sizes are tiny, from less than 3mm right down to 1.8mm, and no stitches are required.
We offer intraocular lenses for restoring one's vision through cataract surgery. Some of these are premium intraocular lenses which can also enhance one's vision.
We will guide and advise you on what lens should be most suitable for your eyes.
 
 
Alcon Restor
multifocal lens
Alcon toric lens for astigmatism
Galaxy monofocal PMMA IOL
| | | |
| --- | --- | --- |
| |   | |
| | XL Stabi IOL from Zeiss | |
SURGERIES FOR COMPLICATED CASES
We also perform complicated cataract operations.
Complicated cataracts include the following:
uveitic cataracts
traumatic cataracts
secondary lens implantation
subluxated cataracts or implants
intraocular lens exchange
aniridia
 
A subluxated
intraocular implant
 
Uveitic
cataract
 
Subluxated
white cataract
Intraocular Lens Calculations
To maximise the success rate of cataract operations, accuracy of intraocular lens power calculations is vital.
We perform measurements of intraocular lenses power using a keratometer
and ultrasound A-scan.